Reply To: The Nuremberg Code and the ethics of the secret 'Kang Repair'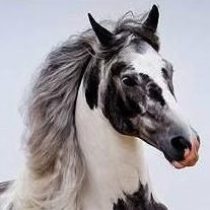 pinto
Participant
"The Nuremberg Code is a set of ethical research principles, developed in the wake of Nazi atrocities—specifically the inhumane and often fatal experimentation on human subjects without consent—during World War Two."
https://fullfact.org/health/nuremberg-code-covid/
Ditto @Good Intentions' commentary about the issue. He is quite correct in saying that @Herniated's reference to "Nuremberg" fits more a dramatic purpose than substantive. Its strong association cannot help but conjure up Nazi-like wrongdoing. As he indicated Herniated could have simply raised the issue of ethics by using that term.
As far as I know, this surgeon HEALS first and foremost. @Herniated failed to provide evidence that the surgeon contrarily is an experimenter. (Of course nearly any surgeon attempts to further improved practice but that is not the same as "experimentation.") @Herniated also falls flat in demonstrating his own claimed knowledge of standard IG surgery.

@Alephy you are just as guilty as you support @Herniated's actions here. Critique is necessary and important but there is no place for racism. However I must admit that commentary opposing @Herniated's view assumes readers are educated including knowing history and being fairly conversant with critique and what it involves. Lack of education or training is no excuse for either of you promoting racism here.
This reply was modified 1 month, 4 weeks ago by

pinto

.