Reply To: Nine years of mesh removal – laparoscopic versus robotic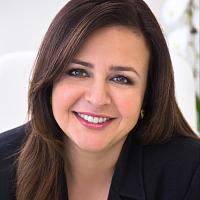 drtowfigh
Keymaster
Not sure how our data is misinterpreted. It's pretty clear in the short video and you can choose to read the published paper online for more details.
In summary:
– in my experience lap vs robotic mesh removal outcomes were similar
– patients significantly improved after mesh removal regardless of technique
– with lap mesh removal, I had 2 conversions to open due to major external vein injury and statistically higher blood loss with lap, so in my practice I prefer robotic over lap.
– thought robotic time was higher, it was because we could do more robotically that we could not do lap, Eg, tissue based hernia repair and salvaging of the peritoneum, which are both additional reasons why I prefer robotic approach
There is no obvious superiority to laparoscopic approach, looking at facts and data, especially when we show there is higher incidence of major vessel injury and conversion to open. At the most we can claim it's non-inferior, which is the most conservative interpretation of our data and what we concluded. And I don't see how Intuitive Surgical is influencing my data interpretation.
Also, to address your comments, revisional surgery can never claim to return someone back to their original state. But our experience is that mesh removal significantly improves outcome in those who need it. More surgeons should share their mesh removal outcomes. Our paper is the first to do so for laparoscopic and robotic mesh removal.