Reply To: Patient-reported rates of chronic pain and recurrence after groin hernia repair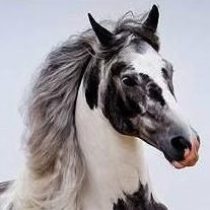 pinto
Participant
Mark T, I beg to differ with you variously: First contrary what you think—-we do know the distribution. The fact that the median surgeon load is 25 means that the range is zero to 50! From the perspective of HT all of the cases involved low-volume surgeons!
From that standpoint the study is quite biased in the sense the data is skewed by presumably based solely on general hospitals. (Because the surgeon load was so low, we can assume these cases came from general hospitals; thus the data skewed. Typically hernia surgeons at general hospitals even if "specialized" must also perform a variety of abdominal surgeries.) If you disprefer "biased" then the study is narrow by only including general hospitals ergo low-volume surgeons.
Relevancy? It all depends on purpose. This thread concerns rates of chronic pain and recurrence. Thus the study having excluded highly experienced surgeons (presumably), it hardly can be relevant for patients truely seeking hernia specialists, surely the purpose of most HT members. Usefulness? I will not say the study is absolutely not useful. Surely it is useful in showing research weaknesses or mistakes. It might even be used for baseline data.
I believe you picked up the fact that the study appears not to have considered (or did it?!) effects of surgeon load on surgery outcomes. It surely could have been done, so quite concerning that these researchers did not reveal that information.
This reply was modified 1 week, 2 days ago by

pinto

.