Reply To: Long Term Mesh Questions – Surgeons/ALL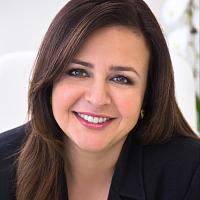 drtowfigh
Keymaster
I agree with Herniator.
Unfortunately, science is a bit behind and we do not have the best of answers for you. The Europeans do a much better job than the Americans in maintaining a national registry that can better answer some of the clinical questions.
– Mesh shrinkage has been determined to be multifactorial. It may contribute to pain if the mesh is already placed in a taut manner. Lighter weight synthetic mesh shrinks less than the denser mesh products. Biologic products tend to have the reverse problem. Mesh degradation is usually not an issue and not related to any mesh-related problems.
– The real % of patients that have true mesh-related problems (immunologic reactions, rejections, allergies) is considered to be very uncommon but is also unknown. It seems to be a greater concern in the US than outside the US. That said, I believe our mesh usage is also higher.
– If you have no symptoms in the first few weeks to months after mesh implantation, the risk of mesh-related reaction is close to nil.