Reply To: Soliciting advice, and maybe input from Dr. Towfigh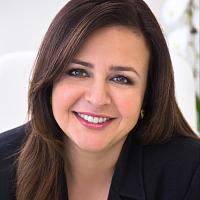 drtowfigh
Keymaster
I don't know the specifics of your situation since you're not my patient, but based on what you've shared, it sounds pretty convincing to me that you have a hernia recurrence. A) you have a bulge, B) you have symptoms, C) CT scan shows a hernia via the cord lipoma/retroperitoneal fat, D) you had no hernia repair once the mesh was removed.
– If you have mesh removal after a hernia repair with mesh, you will have a hernia recurrence. Scar tissue alone is not strong enough to keep the hernia from recurring (except in some cases related to mesh removal due to infection).
– CT scan is inadequate to fully evaluate the pelvis for recurrence. A) the imaging must include valsalva (beardown views) and B) MRI is much more sensitive to detect occult or smaller hernias.
– sounds like the CT scan actually does show abnormalities. Sounds like it shows retroperitoneal fat and/or spermatic cord lipoma. That is a hernia.
– assuming you have a hernia recurrence, you need a bonafide hernia repair. There are a lot of options. Shouldice is one of them that would not involve any type of mesh. I would not do a Marcy, which seems to be where Dr B is alluding to. That does not work for male inguinal hernias, let alone a recurrent one.