Reply To: Soliciting advice, and maybe input from Dr. Towfigh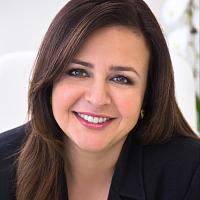 drtowfigh
Keymaster
@ajm222
– I don't trust imaging reports. I look at the imaging myself and based on our own published study, 3 out of 4 times the imaging report is incorrect. So, I do not rely on a radiology report to determine my plan of care. Also, CT scan is not sensitive enough for small hernias which may be symptomatic. Also, the technique of the imaging is important. Valsalva (bear down) helps demonstrate hernias that may not be evident when lying supine. So, there are many reasons to believe that your CT scan results do not accurately reflect your clinical situation.
– The reason why the entire floor (including the direct space) is opened for tissue repairs even if there is only an indirect inguinal hernia is because in doing so, you are taking tension off the repair of the indirect inguinal hernia by spreading the tension over a wider space. Marcy repair does not do that, hence the poor results for most male hernias. We must not forget history. These questions have been battled out for decades before many of us were born.

@good-intentions
– my strong statement is based on my own experience as well as that of others. I can no longer study it, as I rarely remove mesh without fixing the hernia (except in cases of mesh infection). Every time I have done so, the hernia has recurred, and I have told the patient to expect that, and they have come back for the recurrent hernia repair. The options for recurrent hernia repair at time of mesh removal are plenty and are dependent on the needs of the patient. They include: a) lap/robotic repair with synthetic mesh, b) lap/robotic repair with hybrid mesh, c) robotic iliopubic tract repair (r-IPT) without mesh, d) open tissue-based repair, usually a Shouldice.

@hernia2012
– laparoscopic removal of mesh should not disrupt a Shouldice repair.