Reply To: I asked Artificial Intelligence (AI) who the best hernia surgeons were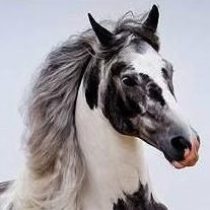 pinto
Participant
@PeterC, what could be an interesting venture turns out contradictory because your (1) thread title (purpose) conflicts with (2) the instruction given the AI:
(1) I asked Artificial Intelligence (AI) who the best hernia surgeons were
(2) I first asked a leading Artificial Intelligence program to tell me who were some of the leading experts when it comes to hernia complications.
I don't think (2) is the same as (1). (2) may reap candidates more scholarly inclined than surgically. (2) may be most productive in producing research reports or conceptual pieces than actual surgical skill. Thus the AI chose at least one deceased member and some already retired ones. Thank you for your attempt, but unfortunately, therefore, these AI results cannot help but hinder patient choice of surgeons.
You need to ask the AI what the criteria are for choosing the "best." Those criteria might not be applicable for today's patients choosing surgeons.
Finally, why not just name the AI rather than not disclosing it? It may or may not be "leading" for the purpose intended while concealing purview of its algorithm.
This reply was modified 1 month, 1 week ago by

pinto

.