Reply To: Research in alternative methods to mesh?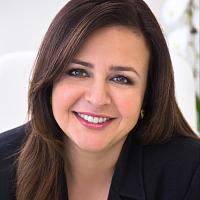 drtowfigh
Keymaster
Al interesting ideas.
We we need a spray that can have the early strength to hold the hernia in.
The new long term synthetic absorbables have many surgeons raving about them. I'm a bit pessimistic about their applicability. They are super expensive and long term data seems to hint at relatively high recurrence rates. The recurrences may occur later than with BIOLOGICS which resin much faster.
Stem cells etc are all great ideas. Cost is the major issue. Insurance already reimburses so poorly for hernias. You can't sell a mesh that costs more than the reimbursement for the operation.
The new hybrid mesh products have potential. I've become a fan of TelaBio's Ovitex hybrid mesh. It's a high quality biologic with a small amount of nonabsorbable synthetic sewn into it. I've had great success in patients with chronic pain, athletes, infections. Clinical trials pending.
Yes! Robotic tissue repair. I've been offering it as a minimally invasive non-mesh technique for inguinal hernia repair. I'm studying the outcomes. No one else is currently performing this. To date, have had excellent results.